The region of Gallura: a perfect Sardinian experience!
Sardinia's natural beauty makes it one of the Mediterranean's most exotic islands. Situated just 120 miles to the west of the mainland, its strong cultural identity places Sardinia a world apart from Italy. The local people speak the old language of Sardo, and the ancient belief that food is sacred is well-preserved as the local community gather together for meals, just as they did in the distant past. This trip is all about enjoying the best of the "Italian way of life": the sun, the emerald sea, fantastic food and refreshing wines. On your visit to the beautiful Island of Sardinia you will have a chance to see the Costa Smeralda, to walk through the amazing archipelago of La Maddalena National Park and to swim in the fantastic and colourful waters of the marine reserve.
Highlights:
- The illustrious Costa Smeralda and its breath-taking views of the emerald green Mediterranean Sea
- The traditions and natural countryside of Northern Sardinia
- The wild beauty of La Maddalena and Caprera Islands

Daily Itinerary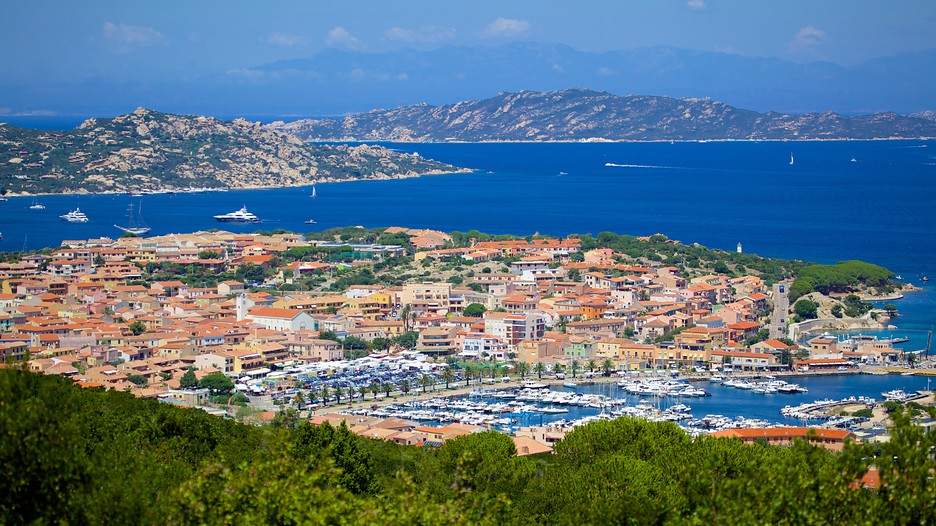 Day 1: Arrival
Arrival at Olbia Airport. A single group transfer by minibus to the hotel will be arranged. Check in at our hotel, located in the city centre of Olbia. Dinner and overnight stay in hotel *** in Olbia. Meals (-/-/D)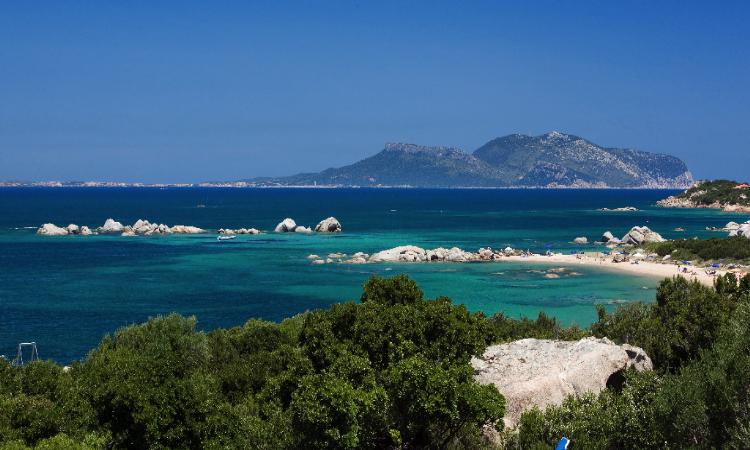 Day 2: Capo Ceraso (3 hrs walking, +150 mt -150 mt)
After breakfast we shall transfer by public bus to Capo Ceraso. Literally translated as "Cape Cherry", this promontory is named after the red colour of the granite from which it is formed. This is one of the few stretches of coast where, over the years, survivors of the numerous shipwrecks in the area have managed to escape with their lives.
Much of the route is covered with scrubland and forests of arbutus, myrtle, heather and the inevitable juniper trees, which contrast with the red granite of the coast and the green of the sea. 'We will spend the day passing through the Mediterranean vegetation, which grows along the trails, and stopping off in small coves for swimming and snorkelling. Return to Olbia by public bus. Overnight stay in hotel *** in Olbia, dinner not included. Meals (B/-/-)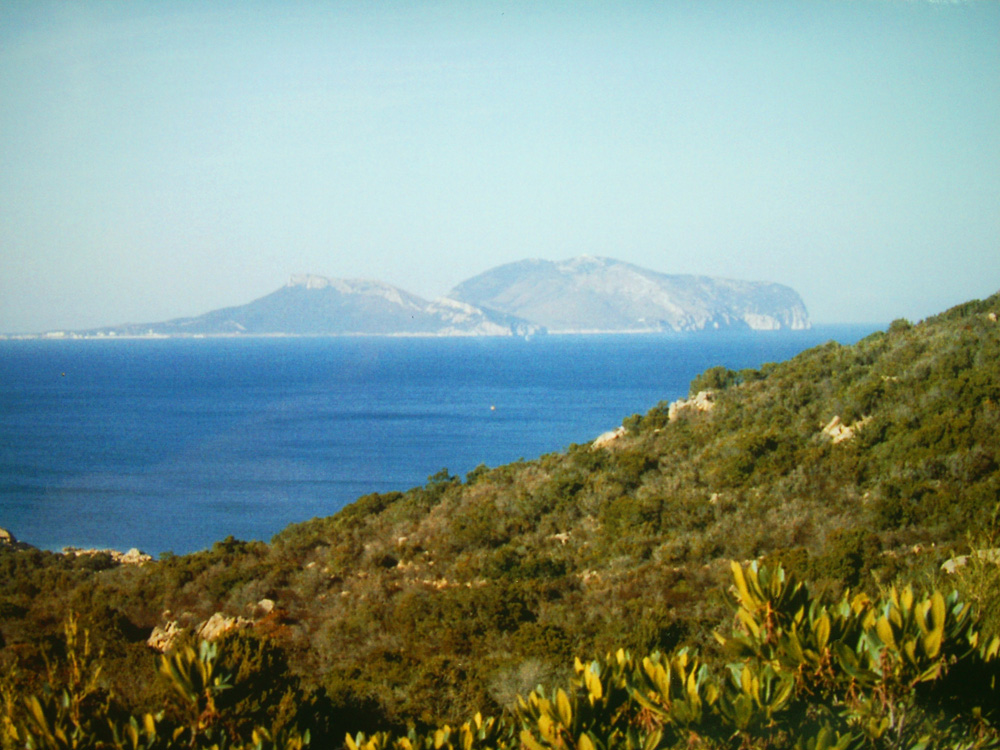 Day 3: Capo Figari (5 hrs walking, +400 mt - 400 m)
In the morning we will leave Olbia by private transfer to Capo Figari Nature Park. Today's hike through wild countryside will allow you to explore the natural environment and the cultural attractions of the area. The highest peak of Mount Ruju was once a lookout point for Muslim marauders who would land on these shores. Here there are many species of wildlife, including the mouflon and the Peregrine Falcon, along with rich and diverse flora that includes 100 year-old junipers. After the hike we will transfer to San Pantaleo, a tiny village in the Gallura region, where we will get to taste the local products. In the late afternoon we will transfer to Palau. Overnight stay in Hotel *** in Palau, Dinner not included. Meals (B/-/-)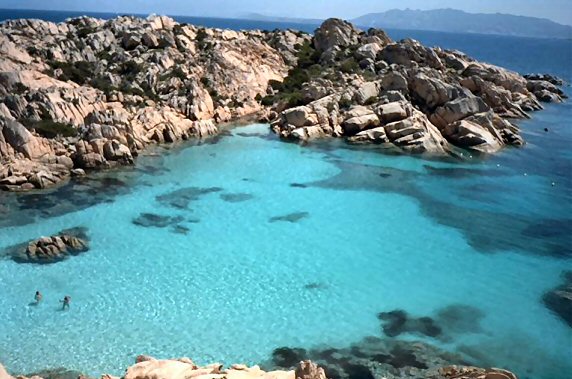 Day 4: The island of La Maddalena (3.30 hours walking, +150 mt – 150 mt)
This morning we will start off from Palau's harbour, taking a ferry over to the island of La Maddalena, the name also given to its Archipelago and Marine nature reserve. A beautiful walk through the island will take in its hidden corners, and of course its fabulous beaches and coves. In the afternoon we will have some free time in La Maddalena, returning to Palau by ferry in the late afternoon. Dinner and overnight stay in Hotel*** in Palau. Meals (B/-/D)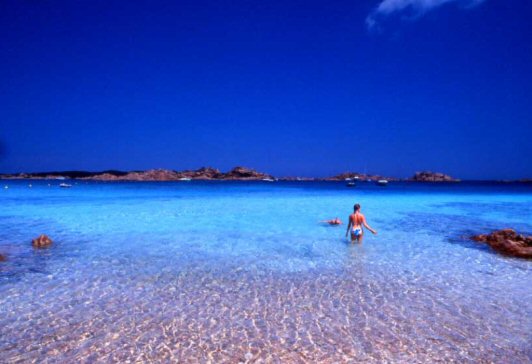 Day 5: Day off
Today you can enjoy a free day for relaxation, or to take an excursion of your own choice. Overnight stay in hotel *** in Palau. Meals (B/-/-)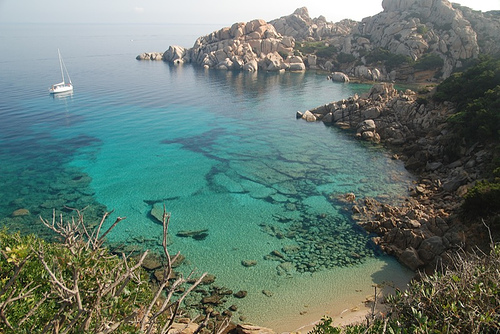 Day 6: Caprera: the wild Island (4 hrs walking, +150m -150m)
Today we will discover the superb Northern half of Caprera Island. From Palau's harbour we will take a ferry to La Maddalena, where we will transfer by public bus to Caprera, which faces the white cliffs of the beautiful Corsican coastline. From here we will embark on a most enchanting itinerary, which truly encapsulates the most treasured features of Caprera Island: its great landscape, its natural beauty and its noteworthy history. We will return to Palau by ferry late in the afternoon. Overnight stay in hotel *** in Palau, dinner is not included tonight. Meals (B/-/-)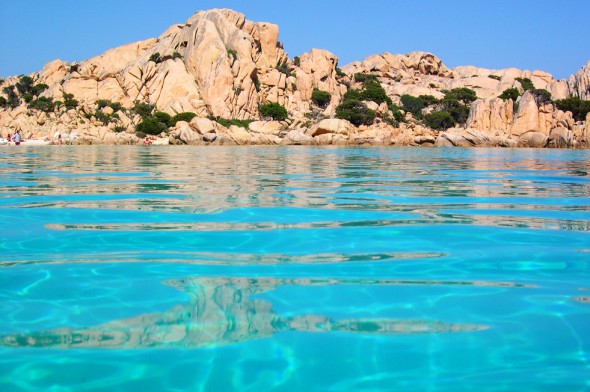 Day 7: Capo Testa (4.30 hours walking, +150 mt – 150 mt)
Today we will transfer by public bus to Santa Teresa di Gallura, situated in the North West of the island. Capo Testa, on the northern tip of Sardinia, is a bulbous promontory – more like an islet – studded with an array of first-class swimming spots. This is the region of Gallura, famous for its wind-hewn granite rock formations and its serrated mountain backdrop, which lends quite a dramatic air to the beaches. Overnight stay in hotel *** in Palau, dinner is not included. Meals (B)

Day 8: Departure
Today, following breakfast there will be a single group transfer by bus to Olbia airport. Meals (B)

Notes: B (Breakfast); L (Lunch); D (Dinner)


Grade: moderate, 4 to 5 hours walking each day. A hilly to steep terrain with a large dirt road, a mule track and a wooden path. Previous hiking experience is recommended.

Accommodation:
2 nights in Olbia hotel***
5 nights in Palau hotel***

Equipment: trekking shoes, wind and water proof jacket, hat and gloves, head torch with batteries, sun glasses and sun screen, hiking poles, swimming suit.

Getting there: The destination airport is Olbia. We will arrange a meeting with your leader at Olbia airport for day 1 transfers. We cannot guarantee a transfer for travellers who arrive late. In this case, the travellers will have to make their own way towards the first hotel, at their own cost (the price by taxi is approximately €20 from Olbia airport to the hotel). A transfer to the airport at the end of the trip is guaranteed by public bus from Olbia hotel.
Supplements price per person
Departures on June From 95 € to 170 €
Single Room Supplement 200 €
Included:
- 1 single group transfer hotel airport on day 1 and day 8
– All transfers as mentioned in the program
- Accommodation in ensuite rooms with breakfast in double/triple room
- Dinners on day 1 and day 4
- Wine and typical products tasting (day 3)
- English speaking guide
Not included:
- Local tourist taxes (about €10)
- Entrance fee to Giuseppe Garibaldi Memorial Museum (€6)
- All drinks and personal purchases
- All lunches
- All dinners except day 1 and day 4