Hiking along the ancient Via Francigena and Appian Way
Following the Via Francigena, an ancient pilgrimage route whose origins date back over 1,000 years, our hiking adventure winds through some of the most picturesque landscapes in central Italy.
Beginning in Assisi, the birthplace of St. Francis, we gain our first glimpse of the idyllic Umbrian countryside and learn more about the man who became one of Christianity's most beloved saints. Passing through a collage of thick oak forests, rolling vineyards, tranquil olive groves and quaint stone farmhouses, our hikes lead us to some of Umbria's most beautiful and best-preserved medieval towns including Spello, Gubbio, Perugia and Orvieto. In addition to discovering this region's vast array of artistic and architectural riches, we sample the simple but delicious cuisine and wines produced here, which are also popular throughout the entire country.
Midway through our journey, we pass from Umbria into Lazio, a region known for its volcanic lakes (formed in the calderas of dormant volcanoes) and mountain ranges; a natural refuge for the urbanites of Rome throughout the ages. We hike between small villages and fortified towns, stopping to visit centuries-old abbeys and ancient Etruscan tombs. As our adventure nears its end, our path leads to the Eternal City itself – marvellous Rome – and a final walk on the Appian Way, "the queen of the long roads" in Roman times.
Highlights:
- Follow the Via Francigena, an ancient pilgrimage route, from Assisi to Rome
- Assisi, Gubbio and Perugia: the Umbrian medieval jewels
- The final day on the old Appian Way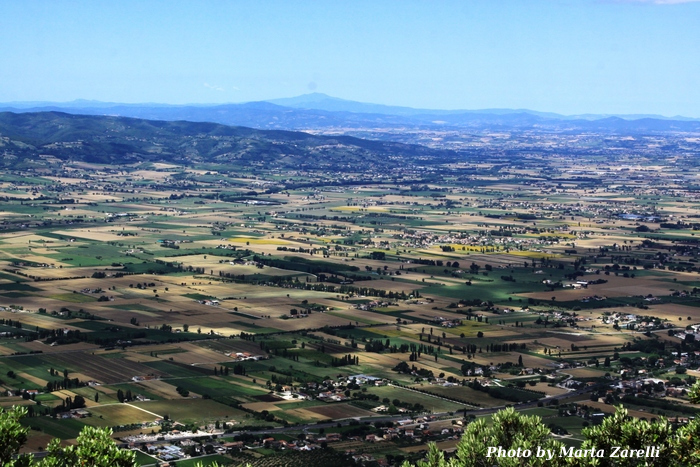 Day 1: Arrival in Assisi
Our trip begins today in Assisi, Italy. The birthplace of St. Francis, the patron saint of animals and the environment, Assisi's finely preserved marble buildings and scenic location on the slopes of Mt. Subasio contribute to its reputation as one of the most beautiful towns in Umbria. Overnight stay in Hotel *** in Assisi. Meals (-/-/D).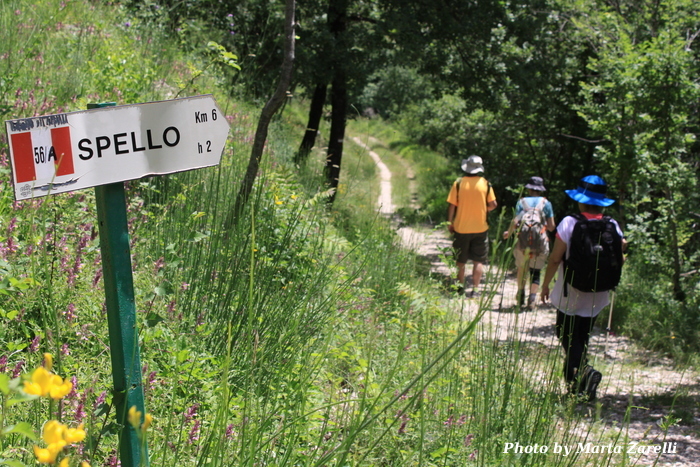 Day 2:
Assisi - Spello (4hrs 30min hiking, + 300m – 400m)
After breakfast, we transfer to Eremo delle Carceri for a warm up hike. Eremo delle Carceri is a small hermitage located in the Monte Subasio Natural Park that served as a spiritual retreat for the young St. Francis and is still home to a small group of Franciscan monks. We follow in the footsteps of St. Francis today, as we continue our walk as far as Spello. Along the way, we are introduced to the Umbrian landscape, comprised of rolling hills, verdant valleys and thick oak forests. We then reach the quiet village of Spello with its pink-stoned medieval centre, still beautifully intact to this day. We stop to look at Pinturicchio's superb Renaissance frescoes in the church of Santa Maria Maggiore, in Spello, before transferring back to Assisi for dinner. (B /L/D)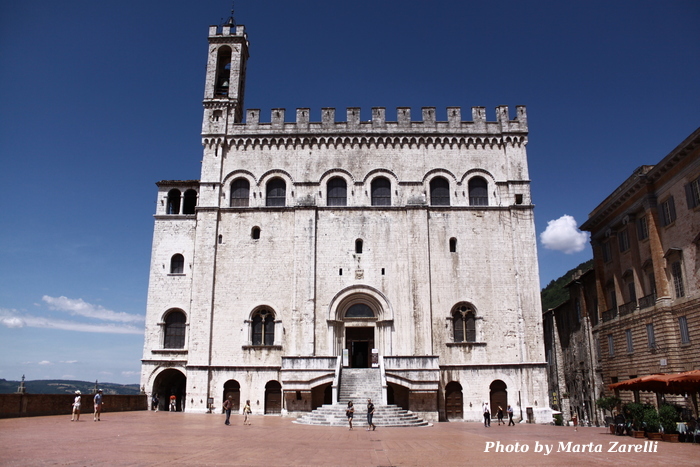 Day 3: Gubbio (2hrs 30min hiking, + 100m – 150m)
Following breakfast, we transfer to northern Umbria, in the Gubbio area. We start from the abbey of Sant'Ubaldo, built from materials recovered from a pagan temple that originally stood on this site. The abbey, situated in a beautiful position, hosts the body of Sant'ubaldo the patron saint of Gubbio and the "Ceri", tree candles that are a symbol of the Umbria Region. We hike from the abbey to Gubbio city centre, one of Umbria's crown jewels. We'll have the possibility to visit Gubbio's Palazzo dei Consoli, its striking crenellated roof visible for miles around, the roman ruins of the amphitheatre and have free time this afternoon to explore some of the town's other notable sites. Returning to Assisi, we enjoy a guided tour of the Saint Francis Basilica, one of the wonders of early medieval architecture. Free dinner in Assisi. Dinner and overnight stay in hotel*** in Assisi. Meals (B/L/-)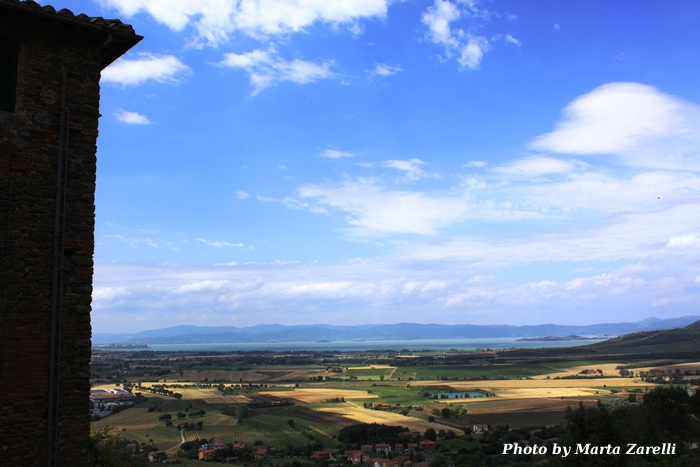 Day 4: Perugia
Perugia is one of Italy's best preserved medieval hill-towns. Originally founded by the Etruscans more than 2,500 years ago, Perugia was conquered by the Romans in 309BC and throughout its history played host to numerous generals, nobles, popes and painters. During the late Middle Ages, the city was well-known as the site of a violent feud between two of its leading families, the Baglionis and the Oddis, before coming under control of the church in the early 16th century. Renowned for its strong artistic and cultural traditions, Perugia offers a multitude of noteworthy sites to visit including the 13th-century Palazzo dei Priori and St. Lorenz Cathedral. We view some paintings of the renaissance master Pietro Perugino, one of Umbria's native sons and Raphael's teacher. After our tour, we transfer to the village of Panicale, a tiny architectural gem set among the rolling hills. We take a stroll through narrow cobblestone streets before continuing on to this evening's destination, the hill-town of Orvieto, where our hotel awaits. Dinner and overnight stay in hotel*** in Orvieto. Meals (B/L/D)

Day 5:
The volcanic area and Viterbo (5hrs hiking, + 400m – 350m)
Rising from the top of a cliff formed of volcanic rock, Orvieto floats above the surrounding plateau, as it has for over 2,000 years. We walk through Orvieto's ancient streets and visit the remarkable black and white-banded cathedral, one of Europe's finest examples of Gothic architecture, famous for its intricate and colourful façade, made up of both mosaic and sculptural elements. We also explore the town's Etruscan catacombs, before once again setting out on foot into Italy's "Green Heart". Our undulating hike today leads us through rolling woodlands filled with wild boar and ends when we reach the cool waters of Lake Bolsena, formed in the crater of an extinct volcano. The walk ends in the small medieval centre of Bolsena. Later in the afternoon, we transfer to the fortified town of Viterbo to see the papal palace, San Lorenzo Cathedral and the thousand-year-old rock walls juxtaposed against the nearby green hills of the Monti Cimini. Free dinner in Viterbo. Overnight stay in hotel*** in Viterbo. Meals (B/ L/-)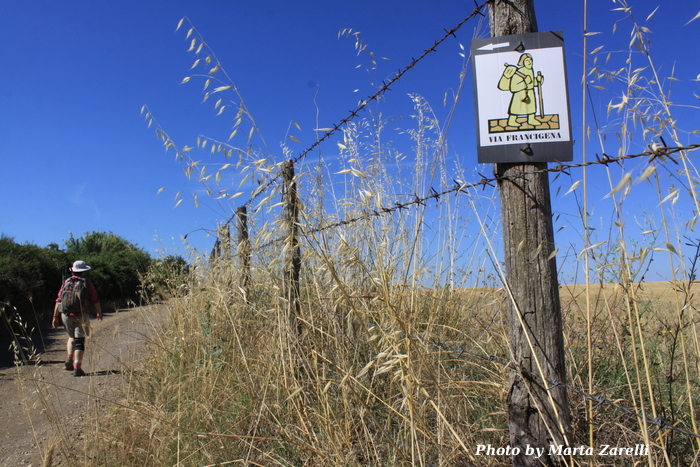 Day 6:
Touscia (4hrs 30min hiking, + 450 m – 500m)
Today's countryside hike passes a beautiful forest section in the Cimini Regional Park with a view of Lake Vico and the Venere Mountain. In the heart of the Touscia region, we follow chestnut and hazelnut groves, surrounded by old dry stone walls. Our trail ends in the old medieval village of Vetralla. After a short break, we transfer from Vetralla to Rome, stopping for a short visit at the Sutri Roman Amphitheatre, which was excavated out of volcanic rock. Overnight stay in hotel*** in Rome (B/L/D)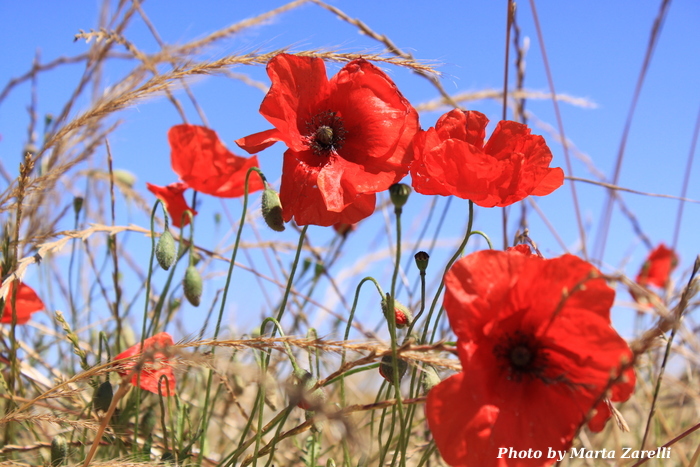 Day 7: Ancient Via Appia Regional Park (4hrs hiking, + 150m – 150m)
The Park of the Appia Antica include the first section South direction of the ancient consular road. This is an amazingly preserved straight roman road, lined with interesting buildings and monuments, which seem to be everywhere. The archaeological area of the Tombs of the Via Latina, the area adjacent to the Via Tuscolana, hosts the remains of seven Roman aqueducts dating back to the Republican and Imperial Ages. In the afternoon, after a rest in the hotel, we prepare to spend our last night in Rome and walk to the city centre for a special Italian meal. Overnight stay in hotel*** in Rome (B/L/D)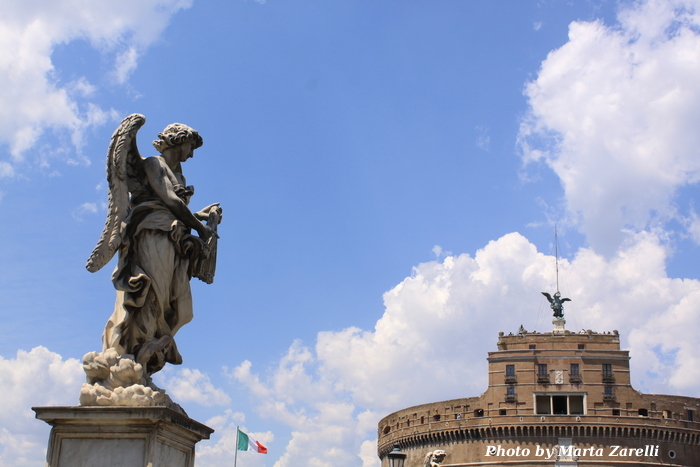 Day 8: Roma
Our adventure ends this morning in Rome. (B/-/-)
Note: B (Breakfast); L(lunch); D (dinner)
Grade:
moderate, 3 to 6 hours walking each day. The typology of the paths are: large dirt road, mule track and wooden path. A prior hiking experience is advisable. There is no technical difficulty but long walks.
Accommodation :
- 3 nights in hotel*** in Assisi
- 1 night in hotel*** in Orvieto
- 1 night in hotel*** in Viterbo
- 2 nights in hotel*** in Rome
Equipment:
trekking shoes, trekking socks, trekking t-shirt, warm shell, wind and water proof jacket, hat and gloves, bathing suit, sun glasses and sun cream, daily backpack (min. 30 litres), trekking poles advised.
Getting there :
The destination airport is Rome. Individual arrival in Assisi. Assisi can be reached via train connections from Rome central station. The transfer to the airport at the end of the trip is not included.
Included:
- 7 night accommodation in hotel*** on half board basis (except dinner on day 3)
- All transfer by public bus and private minibuses
- English spoken tour leader, specialist of the region
- All Lunches (except on day 1 and day 8)
Not included:
- 1 dinner in Assisi
- lunches on day 1 and day 8
- Entrance fee at Sutri Amphitheatre and museum
- All beverages
- Transfer on day 8 from Rome to the airport
- Tourist taxes (about 25€ per person for the whole tour)
- Everything not mentioned in "included"