Italy's wine capital & timeless villages framed by the Alps
Discover the landscapes of the Langhe region of northern Italy set between the Alps and the Apennine mountains, famous from the rolling vineyards and the Barolo wine. This land is blessed with rich and fertile lands that produce extraordinary specialties included gourmet cheeses, delicious pastries and hazelnut chocolates. As you walk amongst vineyards between picturesque medieval villages, elegant castles and feudal towers. You will have plenty of opportunity to enjoy the food and wine of the area.
Highlights:
- Wonderful walks through vineyards and hazelnut forests.
- Taste the rich regional gastronomy
- Tiny lovely villages with welcome local people
Daily itinerary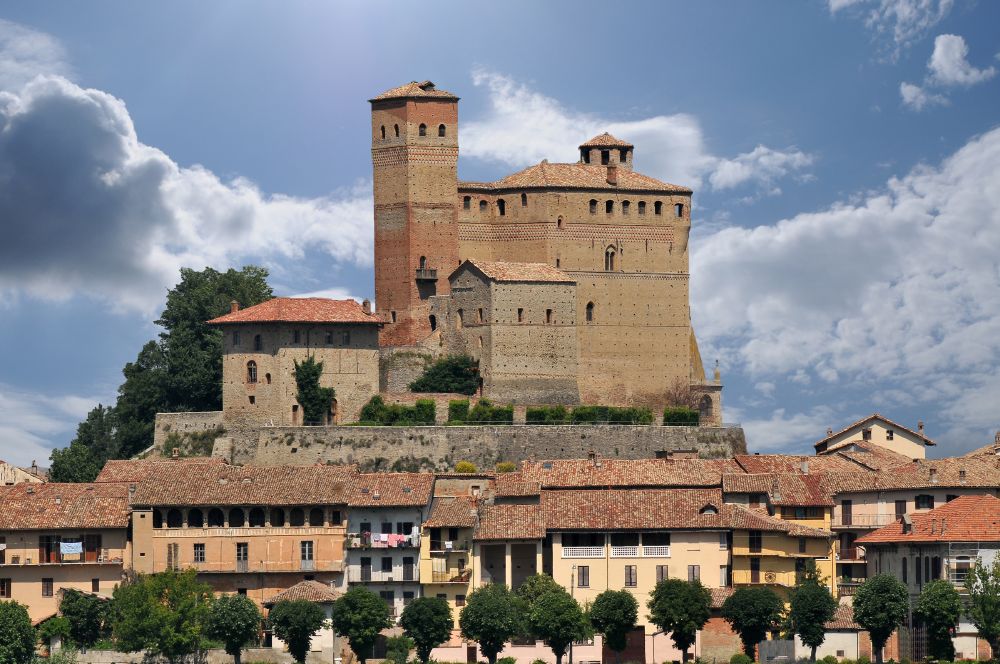 Day 1: Alba
There are few more enticing destinations for gourmet travelers than Alba, a picturesque town in the heart of Piedmont that's renowned world-wide for its succulent white truffles, velvety red Barolo and Barbaresco wines and wonderful fruit. Let your nose carry you through town to the traditional and simple, wonderful restaurants, shops and bars that seem to be dotted along every cobblestone street.... Overnight stay in Alba.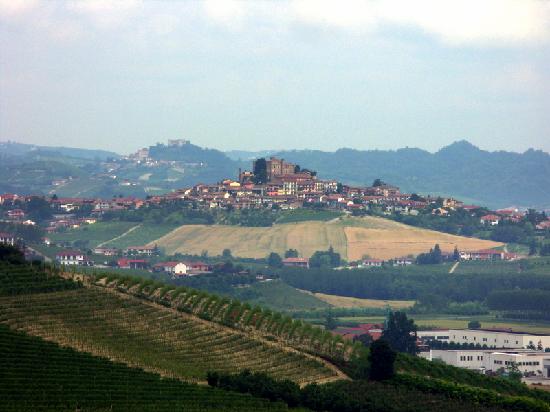 Day 2:
Castiglione Falletto
(12 km – 3.5 hrs)
A short transfer to the magnificent Castle of Grinzane Cavour. Take your time to enjoy this lovely wine town with its small museum and the famours "enoteca . Following lush paths with hawks cruising overhead you cross the Talloria river . Then a gentle climb through holm oak to reach Serralunga d'Alba, whose 13C castle seems to surge towards the sky. A last gentle ascent through vines takes you to the center of Castiglione Falletto. overnight stay In Castiglione. Meals (B)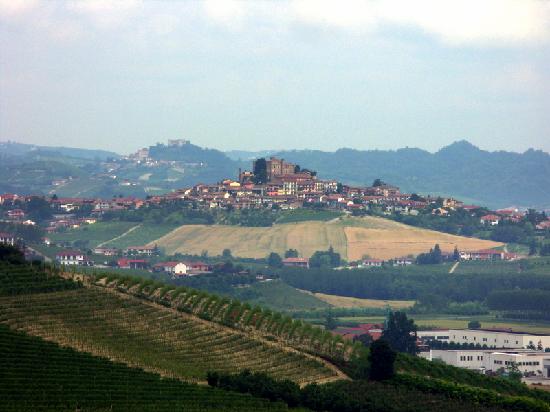 Day 3:
Castiglione Falletto
( 18 km– 4,5 hrs)
Today we suggest a spectacular a circular route around vineyards, chapels and lovely towns. A gently uphill leads you to the church of Annunziata famous for its frescoes. Continue through more vineyards and hazelnut groves to the village La Morra, the "Balcony of the Langhe", plenty of wine tasting in the bustling center. Overnight stay in Castiglione Falletto . Meals (B)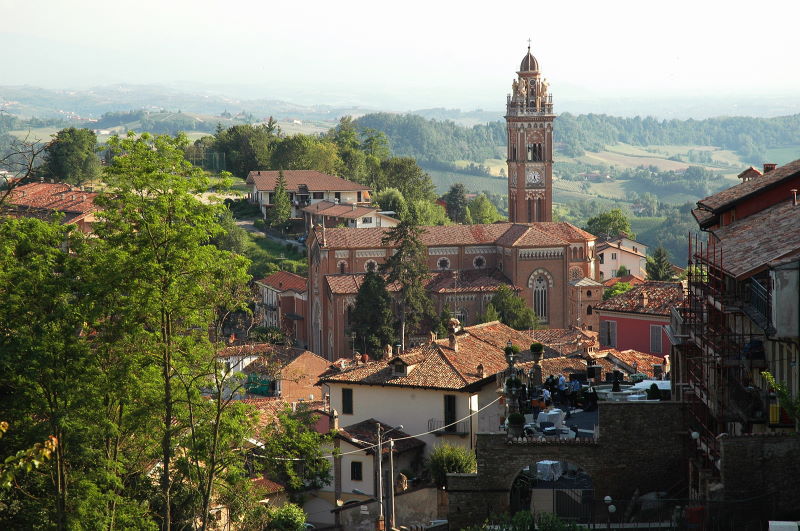 Day 4:
Castiglione – Monforte d'alba
(14 km – 4 hrs)
Descending gently to Talloria Valley follow the path towards the castle of Barolo, where this famous wine is produced. Visit panoramic Novello, a belvedere town before continuing through panoramic fields which offers views into the two neighboring valleys. Overnight stay in Monforte d'Alba. Meals (B)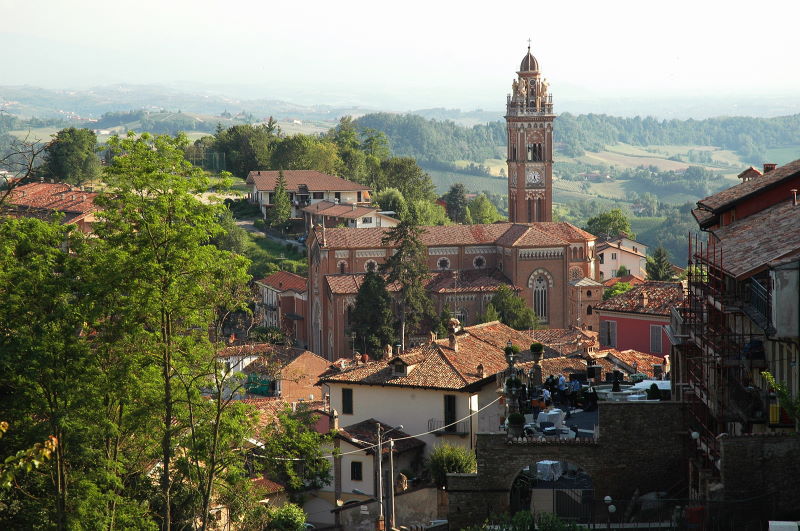 Day 5:
Monforte d'alba
( 10 km – 3 hrs)
A relaxing day in Monforte d'Alba choosing one of the way-marked paths taking in frescoes chapels and verdant countryside. Overnight stay in Monforte. Meals (B)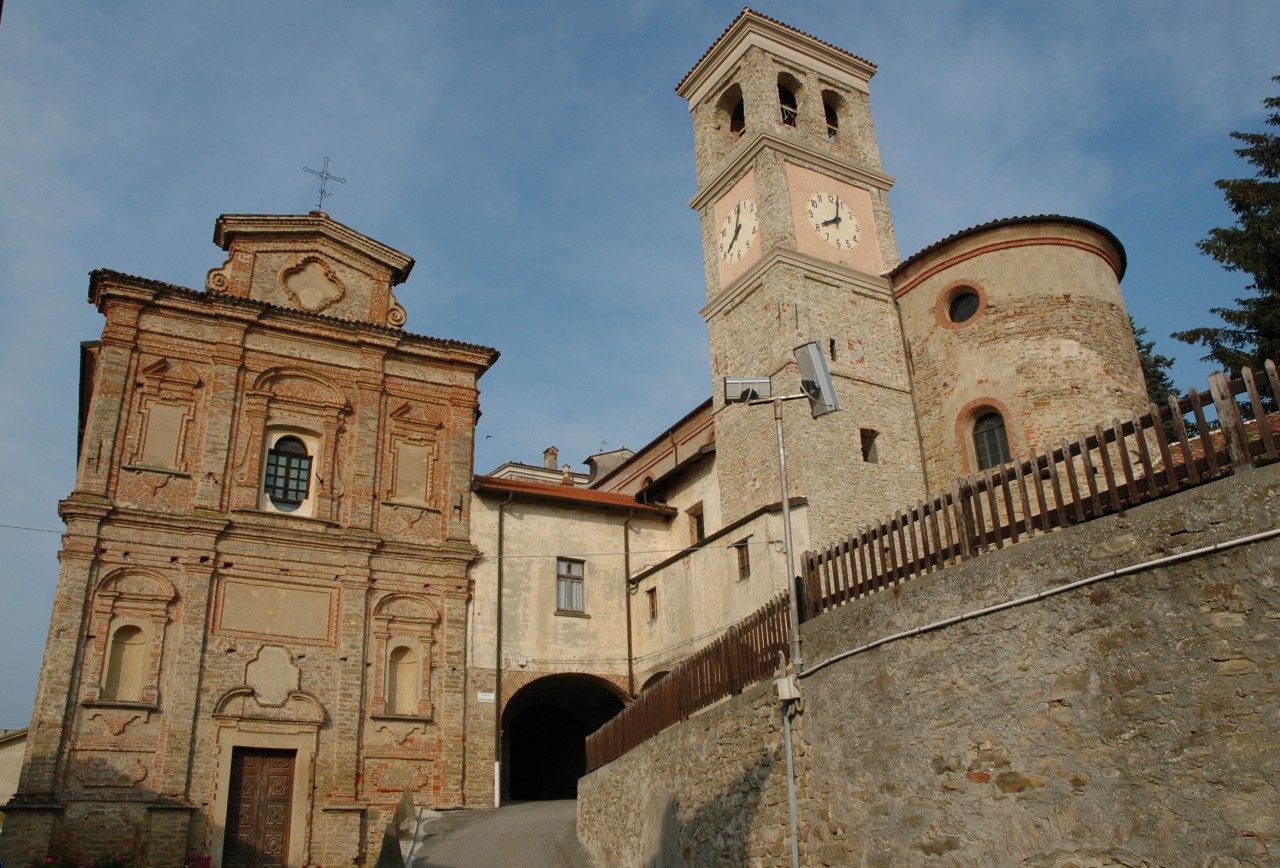 Day 6:
Monforte d'Alba- Cravanzana.
(15 km– 5hrs)
Short transfer to Cissone, start point of your today's walk. You are in the area of the High Langa, famous for its hazelnuts and the landscape is dominated by the hazelnut forests. You will cross the valley of Belbo and can make a stop to visit the church of Cerretto Langhe. Dinner and Overnight stay in Cravanzana, Meals (B,D)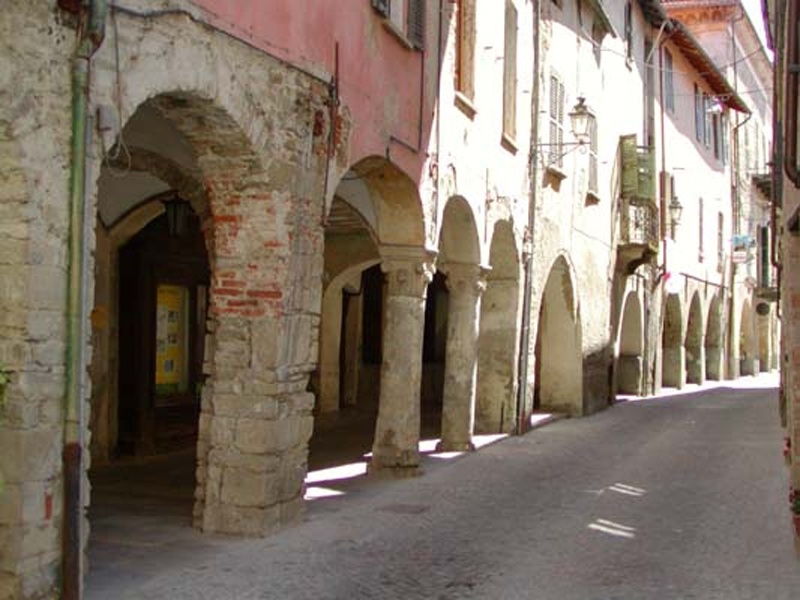 Day 7: Cravanzana – Cortemiglia
( 12 km – 4 hrs)
From Cravanzana a nice downhill walk will bring you to the tower Torre Bormida, where you will cross the river bearing the same name. A steep climb will bring you to Bergolo, one of the smallest characteristic municipalities of this area. Crossing the woods you will reach Cortemilia, a lovely town with Roman origins. Dinner and overnight stay in Cortemiglia. Meals (B,D)

Day 8: Departure
After breakfast, individual transfer to Alba. Meal (B)
Note: (B: Breakfast ; L :Lunch ; D: Dinner)
Accommodation:
- 1 night in B&B in Alba
- 2 nights in family-run hotel in Castiglione
- 2 nights in hotel*** in Monforte d'Alba
- 1 night in hotel** in Cravanzana
- 1 night in hotel*** in Cortemilia
Price per person
2 pax in double room 1130 €
3 pax in triple room 1080 €
Supplement in single room + 140 €
Single traveller surcharge + 250 €
Supplement for departures on September-October + 45 €
Included:
- 7 nights in accommodation as described in the program, with breakfast
- Dinners on days 6-7
- Luggage transfer from day 2 to day 7
- Private transfer from Alba to Grinzane Cavour day 2
- Private transfer from Monforte d'Alba – Cissone day 6
- Maps, road book and assistance in case of emergency
Not included:
- Lunches
- Beverages
- Dinners not included in the program
- Museum and Monuments entrance fees
- Transfers from Train station/airport to Alba accommodation (day 1)
- Transfer from Cortemiglia accommodation to Train station/airport day 8
- Tourist taxes