E-motion in Sicily, Agrò and Alcantara Valley
E-bike tour along the "Godfather" sets
An e-bike trip to discover the most beautiful villages in Sicily, through valleys, lakes and hilly passes at the foot of the highest volcano in Europe: His Majesty "Etna". In a landscape of absolute beauty, we will retrace a millennial path deeply linked to the historical events of this famous valley dominated by medieval villages. Savoca, Castelmola and Taormina will be some of our stops during these fun holiday!

Highlights:
- Etna, the biggest European active volcano
- Taormina and Catania with their historical downtown
- Biking off the beaten track
- The Alcantara gorges and Savoca
- Tasty local food and wine
Day 1: Arrival in Catania
Individual arrival in Catania Airport and group transfer to a lovely farmhouse located on the feet of Mt Etna. Meeting with your guide for a briefing and a check on the bikes. Welcome dinner and overnight stay.

Day 2: Castiglione di Sicilia 50 km; +800mt; 4-5 hours ride mostly on dirty roads
After breakfast, be ready for your first bike excursion going up the Alcantara river to Castiglione di Sicilia with a visit to the village. Time for a wine tasting with excellent local food. After lunch, let's go down towards Alcantara to visit a Byzantine Cuba, the most important Byzantine Cuba in Sicily, a national monument since 1909 and waterfalls close the small village of Mitogio from where we can go down to admire Alcantara river and its banks. Dinner and Overnight stay in a lovely farmhouse.

Day 3: Castelmola and Taormina 40km; +700 mt; 4-5 hours ride on dirty roads and concrete secondary streets
After breakfast, start to ride following a partially dirt road that leads you to the slopes of Monte Venere from where you will enjoy a unique panorama overlooking the Ionian coast, Taormina and Calabria. Keep riding until Castelmola, a small town behind Taormina, perched on a rocky ridge which dominates the entire valley. Enjoy a visit of this small hamlet and a taste of an excellent almond wine. From here we can decide to bike or walk following the Saracen path down to Taormina, the pearl of the Ionian. Free afternoon in Taormina and time to visit the famous Greek Theatre or the beautiful beach. Transfer back to the farmhouse.

Day 4: Savoca – Sant'Alessio beach 30 km; + 700 mt; 4-5 hours ride on dirty roads, concrete secondary streets.
After breakfast, transfer to Sant' Alessio. Ride up from the Fiumara d'Agrò to Savoca, a small village nestled on a rocky hill, surrounded by almond trees and lemon groves. Savoca it was chosen as a set of the famous movie "The Godfather". We will visit the Abbey of Saints Peter and Paul, unique in Europe for its Norman-Arab-Byzantine style. Keep going until Forza D' Agrò, a village nestled on a rocky top, suspended between sky and sea, a few steps from the Ionian coast. After lunch, the final part of the excursion will lead you to Sant' Alessio. Time to relax on the beach and enjoy a swim. Transfer back to Catania. Check in at your hotel 3* and farewell dinner.

Day 5: Departure
After breakfast, individual transfer to the airport.

Note: This day-to-day schedule should be taken only as a general guide. Although we update our itineraries on a regular basis, to take into account such things as changes to trekking routes and changes in the routing or availability of local transport, it is not possible to guarantee that any of our trips will run exactly according to the proposed itinerary. A variety of factors, including adverse weather conditions and difficulties with transportation, can lead to enforced changes. The trip leader will make any changes that are necessary.
Skill level: moderate, with an average distance from 20 to 50 km per day on wide well-marked paths. A previous MTB experience is recommended.

Accommodation:
1 nights in hotel*** in Catania
3 nights in a farmhouse on Mt Etna

Luggage: we advise you to use one large bag with wheels where you put all your staff.

Equipment: sneakers or bike shoes, cycling shorts with a good pad, gloves, bandana, windbreaker, sunglasses, sunscreen, technical bike jersey, backpack, swim clothes.

Price per person: 955 euro
Supplement for single room: + 120 euro

Included:
- 4 nights accommodation in with breakfast included
- Certified local English speaking MTB guides (2 guides from 6 pax) throughout the tour
- Transfers with private vehicles as indicated in the itinerary
- E-bike (Trek Giant or Lombardo) and helmet during the excursions
- Water during the mountain bike tour
- Personal luggage transport during the mountain bike tour with support car
- Assistance during the trip by qualified personnel and telephone 24 hours a day
- Dinners from day 1 to day 4
- Lunches on days 2-3-4
- Wine tasting on days 2 and 3

Not Included:
- Private transfer to the airport on day 5
- Lunches on day 1 and 5
- Monuments, Museums, Greek Theatre, churches entrance fee
- Beverage and drinks during the meals
- Tourist taxes
- Tips, insurance
- Everything not listed under "included"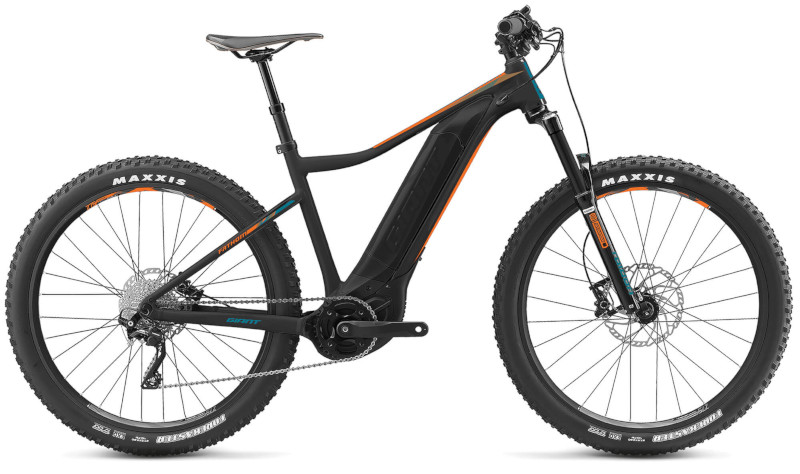 E-BIKE - MTB GIANT FATHOM 27.5"


With the Giant Fathom E + 3 Power you can go for a walk with great facilities and comfort and pedal to the tongue: the perfect formula for a good day in the morning.
ALUXX SL aluminum alloy and the last generation geometry to help you live your trail riding experience first time. The SyncDrive Sport engine offers a fluid power and resistance to congesting mountain and technical surfaces. The 120 mm front end and the top-of-the-line 27.5 "tires with tubeless, off-road control and safety. It is possible to control all provisions with easy configuration of RideControl ONE users.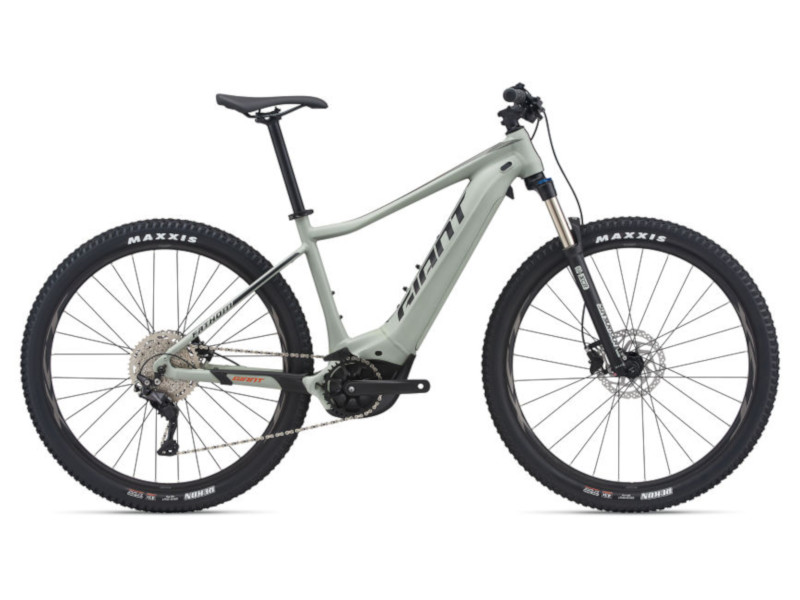 E-BIKE - MTB GIANT FATHOM 29"
The new Fathom 29 ", with an aluminum body in the aluminum ALUXX SL and a geometry added to the trail will help you ride first. The technology of the SyncDrive Sport engine offers a fluid power and resistance to the confusion of its senses. This news is an EnergyPak Smart Compact 500 battery with extender range compatibility. The 120 mm buckle and 29 inch wheel and tire speed stops, off-control and equilibrium maneuverability. EnergyPak Smart's lateral happiness is perfectly integrated in the body and can be easily riddled with ricarica. The ONE RideControl will install a manual control of all improper applications.
Trips Note
---
Destination: Sicily
Travel style: E-bike tour
Interest: Volcanoes, History and Culture
Duration: 5 days / 4 nights
Departures: Mar Apr May Jun Sep Oct Nov
Group size: 4-8 people
Airport: Catania